What is a Slovak Residence Permit?
A residence permit in Slovak republic that shall grant an allien the right to reside in Slovakia, to choose a place of residence to depart from and return to Slovakia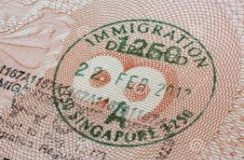 On what basis I will be granted for a residency?
You will be granted a residency on the basis of busines registration in Slovakia, based upon your business plans and documents provided. It means that our company will register limited liability company on your behalf.
How long does it take to obtain the Slovak residence permit?
The Slovak resident approval process by the law takes min 90 days.
Why should I choose Slovakia for a residency?
Slovakia is a quite young country in Schengen and European Union that´s why it is not  so competitive as countries like France, Germany, Norway. On the other hand Slovakia offers you good conditions for business, people with good working skills, and language skills. Slovakia offers you or your family members  good conditions to study at University.
Can I do any job with a residency permit?
On the basis of  Slovak residence permit you can do work as  a self employed. If you want to work in Slovakia you shall apply for a separate work permit.
How many shareholders can invest in a company in Slovakia?
It depends what are you planning to do. Maximum number of shareholders is 50 according to Slovak Commercial Code. Minimum basic capital for limited liability is 5.000 EUR. Only executives shall apply for  Slovak residence permit who will really manage the company based upon the decisions of the shareholders.
Can I pay the service fee when I get the visa?
Our policy does not accept payments after getting the permit but after ordering the services.
What shall I provide to get Slovak residence permit?
It is important to describe us  your personal interests and plans in order to help you. In order to realize your dreams properly we shall ask you to  provide us your data, residence, all the necessary documents as Criminal record, financial guarantee, object of the business, info about shareholders and executives.
FAQ – Residence permit – Business Immigration
We are glad to provide you our services.