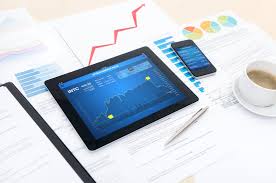 We offer accounting services in Slovakia to small and medium businesses (service of accounting in Slovakia) providing efficient and friendly service offering cost effective solutions for your accounting and payroll-related needs in any part of Slovakia.
Our accounting services  in Slovakia include:
Financial accounting and reporting
Accounting for special purposes, preparation of annual accounts
Communication with the Tax Authorities
Complete management of the company's accounts
Administrative support for accounts/ accountings records: Preparation of accounting documents – cash document, travel orders, inventory control, property records, issuing invoices, internal documents, approval process of documents, printing&copying, sorting and filing of accounting documents)
Accounting services are regulated by Slovak legal regulation that regards accounting itself as well as taxation, and a lot of other related matters. We briefly inform you what shall provide an accounting unit in Slovakia.
Accounting unit shall prepare at the end of accounting period- individual financial statements. The outcome of financial statements in double entry bookkeeping is the preparation of:
– balance sheet,
– profit and loss statement,
– notes to the financial statements.
Regarding single bookkeeping, financial statements include the following:
– statement of income and expenses,
– assets and liabilities statement.
The accounting period is usually a calendar year, accounting units can choose to book in the economic year which is determined as 12 successive calendar months.
As you browse through our website, you will see various useful information that regards making business in Slovakia, accounting services, business consulting, immigration,  taxes in Slovakia, real estates, etc..  In addition, we have taken the time to write articles about useful topics that we felt would be of interest to our clients and visitors and you can find them in a BLOG section of our website.
While browsing through our website, please feel free to contact us with any questions or comments you may have.