While the architectural diversity of Slovakia is most visible through its castles, tourists take note of  gothic art in the form of altars and table paintings that are among the richest in Europe. St. Elizabeth´s Cathedral in Košice is Slovakia´s biggest church with main altar as well as stone portal. It is not only the representative of gothic architecture, but also a representative of the division between the Catholic and byzantine world that began during the Middle Ages. If you would like to see a network of gothic churches, we can prepare you an interesting list of them. Many of these churches are registered and protected by UNESCO.
Slovakia offers tourists a unique way to visit some interesting gothic monuments. The Gothic Route was the first thematic path created in Slovakia linking all the most important gothic monuments in the regions of Spiš and Gemer.  The Gothic Route is subdivided into four cyclical circuits: Spiš- Pieniny, Spiš- Tatras, Spiš- Gemer, and Gemer – Rimava.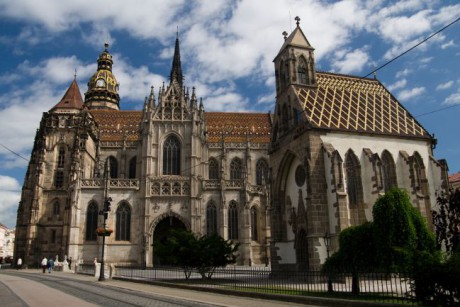 Explore Slovakia ….
Slovakia is a great place to visit for its beauties, different regions, and even for its spirituality. High mountains and fresh air, stars in the sky at night are not so usual everywhere. That is one of the keys why to come to Slovakia and is not payable with money J. Here you can enjoy  nature as well as traditions that sometimes seem to disappear.
El Camino de Santiago, the famous pilgrimage route, offers a transforming experience and not only for believers. Slovakia with rich pilgrimage traditions, joined the famed route in 2013 by openning the Jacobean route from Košice to Levoča.
Along the way from Košice through Čermeľ, Kojšovská hoľa, Gelnica, Plejsy, Spiš Castle to  Levoča- visitors can collect stamps on their pilgrimage pass.
Come to Slovakia
Spiritual Slovakia and its gothic treasures
We are glad to provide you our services.