The original Slovak nature is closely linked with beautiful valleys,  meadows, forests, sheperds and sheep. Many years ago being a shepherd was obviously more common than today. These sheperds were living in a simple cottage close to their sheep. In Slovak language these cottages were called Koliba. While visiting Slovakia you can see or hear at least once this word " koliba", so we would like to give you some more information about it.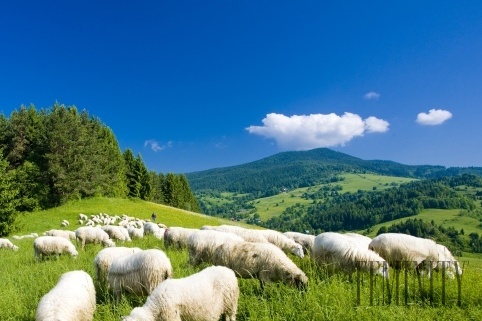 As in Slovakia there were many sheep, a lot more sheep than today, the usual meat was a good cheese ( sheepcheese) that is called "bryndza" in Slovak. Then comes our national food " bryndzové halusky" that is a Slovak potato pasta whith sheepcheese and bacon. Don´t forget to have some when you are in Slovakia!
In the past ( many years ago) the basic grocery was sheepcheese, bread, milk, and then potatoes. As other countries, also Slovakia has its national favourite food as halušky, parenica ( ususally smoked cheese), etc.
Another place where you can get original " halušky" is at salaš. It  is a place where sheep are kept. Nowadays many places that serve original Slovak dishes are called " koliba" or "salaš".
There was a period  of time in Slovakia when "koliba" and "salaš" disappeared. It seems nowadays the popularity of koliba and salaš is coming back to keep the traditions, as it is important  to keep good things and traditions that we have in Slovakia. In Orava, Liptov and Kysuce ( northern Slovakia)  there are many places like "koliba" or "salaš" where you can relax and enjoy during your visit in Slovakia. You can find few of them also in Gemer ( south east of Slovakia).
Koliba, salaš and halušky
We are glad to provide you our services.