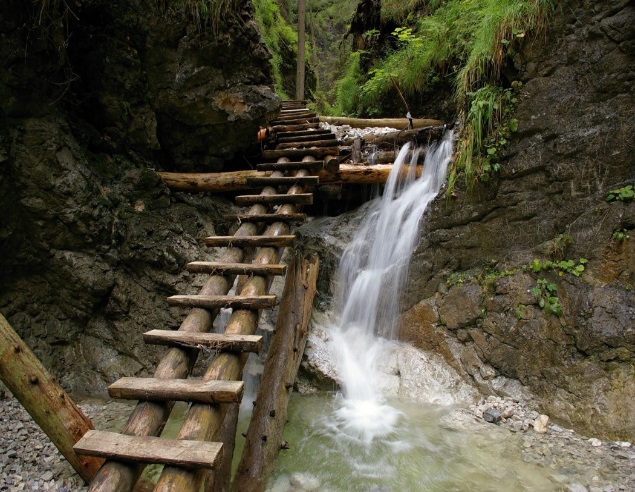 The Beauty of Slovak nature is mainly visible in Slovak national parks and caves. Most of them are situated in the central and eastern Slovakia. One of them is also the Slovak paradise- national park.
The Slovenský raj (the Slovak paradise) mountain is considered to be one of the most beautiful natural regions of Slovakia. This mountain range in the Spiš region is characterized by the rugged terrain. The mountain areas thereof are protected by the National Park Slovenský raj, which is one of nine National Parks in Slovakia. There are many canyons, gulches, gorges and valleys, and cave, as well, situated in National Park Slovenský raj.
The most known and beautiful is the Dobšinská Ice Cave, a decoration of which is solely formed by ice. As for its decoration, this cave belongs to the richest decorated caves in the world.
The Slovenský raj mountain is the real paradise for tourists. Waterfalls tumble and crash over the mountains, the canopy keeps the area dark, green and moist year- round.  The national park is something of a wonderland for wildlife and hikers alike, full of beauty and fresh air.
Many passages of hiking trails can be gone through only by climbing ladders, which give a special character to this region. In the immediate proximity, you can also find the villages with historical monuments under UNESCO protection and registration, for example, the historical town Levoča. Another towns that are close are Spišská Nová Ves or Poprad. Set out on a trip to the Slovenský raj mountain and get to know the Slovak nature as never till now.
In case you would like to organize a trip or join us feel free to send us and email.
The Slovak paradise- Beauty of the east Slovakia
We are glad to provide you our services.