Slovakia has its national parks such as:
– Malá Fatra, Muránska planina ( plateau), Nízke Tatry ( Low Tatras)
– Poloniny, Slovensky kras ( Slovak Karst), Slovenský raj ( Slovak Paradise)
– Veľká Fatra, Pieniny national park, Tatransky národný park (Tatra national park)( TANAP)
There are many beauties in Slovakia, but here we bring you more info about Slovak Karst national park. The Slovak Karst  is one of the mountain ranges of the Slovenské Rudohorie Mountains in the Carpathians in the southern Slovakia. It consists of a complex of huge karst plains and plateaus. Since 1973 it was a protected landscape area. On 1 March 2002 Slovak Karst National Park was declared. It is also a UNESCO Biosphere Reserve and part of it forms UNESCO World Heritage site Caves of Aggtelek Karst and Slovak Karst.
The region is best known for its many caves, out of which the Domica Cave, Ochtinská Aragonite Cave (Ochtinská aragonitová jaskyňa), Gombasek Cave (Gombasecká jaskyňa) and Jasovská Cave (Jasovská jaskyňa) are open to the public. Other noteworthy caves are Krásnohorská Cave (Krásnohorská jaskyňa) and Hrušovská Cave (Hrušovská jaskyňa).
Domica Cave is located on the southwestern edge of the Silická plateau, 10 km southwesterly from Plešivec, close to the border with Hungary. The entrance is at 339 m's elevation. The territory above the cave is the Domické škrapy national nature reserve.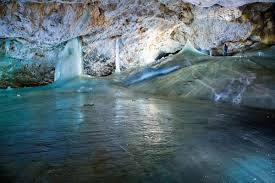 It reaches the length of 5,080 m. Horizontal oval passages with ceiling channels are dominating. The rich flowstone fills include typical shields and drums, cascade rimstone pools, onion stalactites and pagoda stalagmites.
Ochtinská Aragonite Cave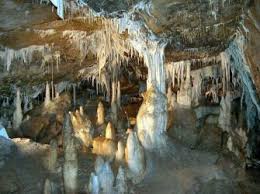 There are only three aragonite caves discovered in the world so far. In the so-called Milky Way Hall, the main attraction of the cave, white branches and clusters of aragonite shine like stars in the Milky Way. The cave was discovered by Martin Cangár and Jiri Prosek in 1954 and opened to the public in 1972. Along with other caves of the Slovak Karst, it is included in the UNESCO World Heritage list as a component of Caves of Aggtelek Karst and Slovak Karst site.
Gombasek cave. It is situated on the western foothill of the Silická Plateau in the canyon of the Slaná River between Rožňava and Plešívec. Cave entrance is at elevation of 250 m above the sea.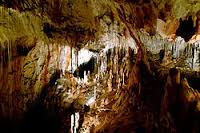 The cave is unique by thin straw stalactites, which can reach as much as 3 meters' length. Also other forms of stalactites, stalagmites, sinter curtains, coatings and crusts can be found here.
Slovak National Parks, Slovak Karst
We are glad to provide you our services.