Slovak beer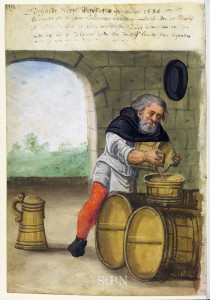 The typical old Slovak drinks are beer and wine – can be also described as flowing gold. Beer was made also during the Austria – Hungary. Today there are aprox 15 breweries in Slovakia, except the few multinational breweries. ( The Slovak ones are Urpiner, Kaltenecker, Šaris, Steiger, Zlatý Bažant)
The oldest brewery in Slovakia is Steiger that was established in 1473 by the monks in Vyhne. Making beer is known from the 5th century.
Beer is a very popular drink in Slovakia, in  Slovak language  known as " pivo". The most popular Slovak brands are Zlatý bažant, Corgoň, Šariš. The majority of Slovak pubs offer draught beer  ( 0,3l) or (0,5l). In case you are interested it is possible to visit in person the Slovak breweries.
Famous Slovak drinks – Kofola and Vinea
Slovakia has draught Kofola that is a very favoutite non alcoholic drink ( previously produced in Ex Czechoslovakia ) with the aim to beat Coca Cola.. Just to know, except Kofola there is another very favourite non alcoholic drink in Slovakia known is Vinea, made of grape juice.
You shall try it!
Slovak wine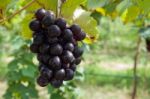 Slovak wine is one's pleasant guide in a highly cultured country.  The wine reflects a thousand faces of the territory and the ever-present darker or lighter shades of unpredictable weather.  Wine is a reflection of the people that created it.  Wine offers familiar, yet an always fresh look and an opportunity to bond wih a country.
Slovakia masterfully produces varieties that are typical for central Europe, such as Welschrieslingand Riesling, Pálava, Moravian moscatel, Műller-Thurgau, Irsai, Aurelius, Bouvierovo hrozno, Dievčie hrozno, Feteasca regala, Neuburské, Veltlínske červené skoré, or Grűner Veltliner.
Their taste personifies a piece of our country, as well as a piece of our own skill, tradition, and soul:  Devín, Milia, Noria, Dunaj, and Silvánske zelené.  These wine varieties cannot be found anywhere else in the world.  It is encouraging and gratifying to know that more have already lined up: Hron, Váh, and Nitra.  Finally, one must not omit the tokaj varieties – Furmint, Lipovina, and Muškát žltý and their unique growing and winemaking technologies turning them into such extraordinary wines.
Maybe you know that Slovak white wine from Radošina is being served at the table of  royal family in the United Kingdom.
Slovak kofola,vinea, beer and wine- the flowing gold.
We are glad to provide you our services.