Here we bring you again some information about beauties of Slovakia, from the region of Nitra.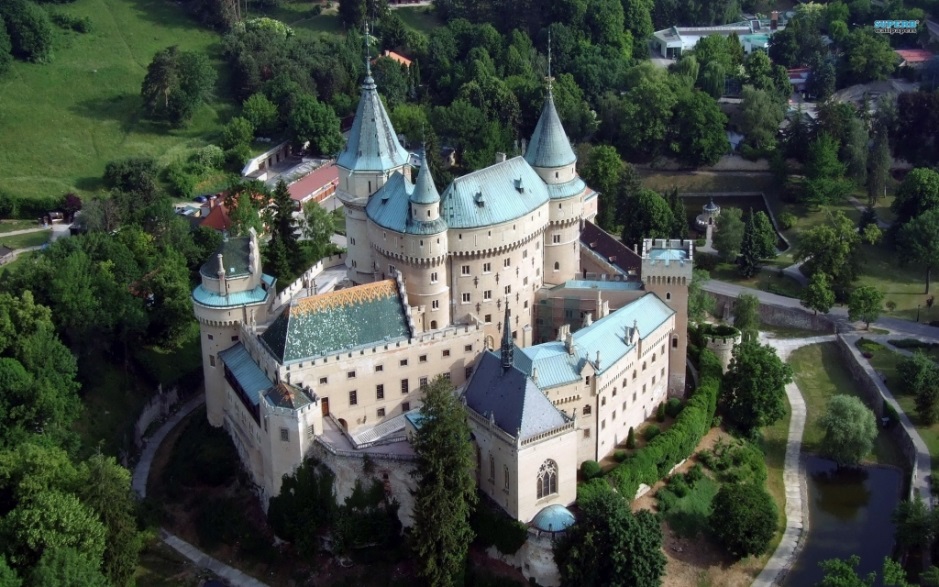 Bojnice is a historical town in central Slovakia at the upper Nitra river, near the city of Prievidza. Bojnice is best known for its tourist attractions: the oldest zoo in Slovakia, the most visited castle, and one of the oldest spa towns in Slovakia. The castle has appeared in many international films and a well-known international festival of spectres takes place there every year. The castle was owned mainly by Thurso family and Palfy family. The story of the castle is full of legend.
The town is most known for its tourist attractions such as the Bojnice Castle, that was first mentioned in 1113 and originally built as a wooden fort. The Bojnice castle was rebuilt in the 20th century in the Romantic style. Today, it is a popular tourist attraction.
The zoo  was founded in 1955. In 2006 it had 355 different species and more than 1,800 animals. It is said it is the most beautiful zoo in Slovakia mainly because of its elephants.
It is also known for its spa. The therapeutic springs were mentioned in 1549 for the first time. In the 16th century the healing procedures were introduced when the owner of the castle was Alexander Thurzo. In the 17th century the spa area was developed by Pavol Palfy. Then in the twentieth century the further development was realized by Jan Baťa.Today at spa they treat patients with disorders of the locomotor system, with rheumatic diseases, post traumatic conditions, conditions after orthopaedic disturbances of the spine of adolescents, neurological diseases and occupational diseases.
Except the castle, zoo, and spa, the vistors of Bojnice can visit also the  Prepošt cave that is situated in the center of Bojnice. This place is surely worth of your  visit!
Beauties of Slovakia – Bojnice ( castle, zoo, spa, cave)
We are glad to provide you our services.